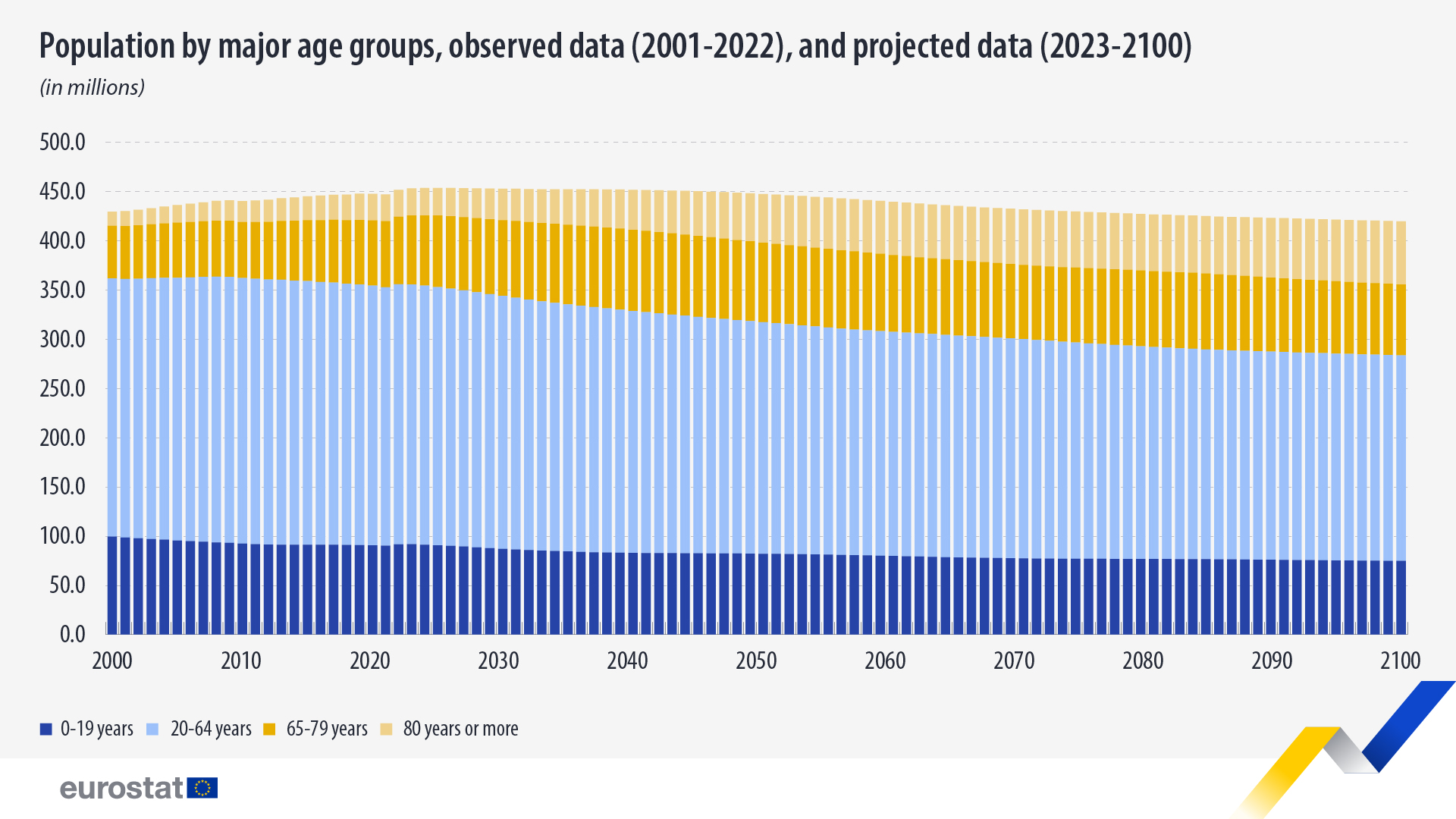 According to the latest population projections issued by Eurostat, the EU's population will decrease by 6% between 1 January 2022 and 1 January 2100, equivalent to 27.3 million fewer people.
After a decrease in 2020 and 2021 due to the impacts of the COVID-19 pandemic, the population of the EU started recovering during the course of 2022.
As a consequence of the mass influx of refugees from Ukraine into the EU, the population is estimated to have reached 451 million persons on 1 January 2023.  Furthermore, the EU's population is projected to peak at 453 million people in 2026, before decreasing to a projected level of 420 million in 2100.