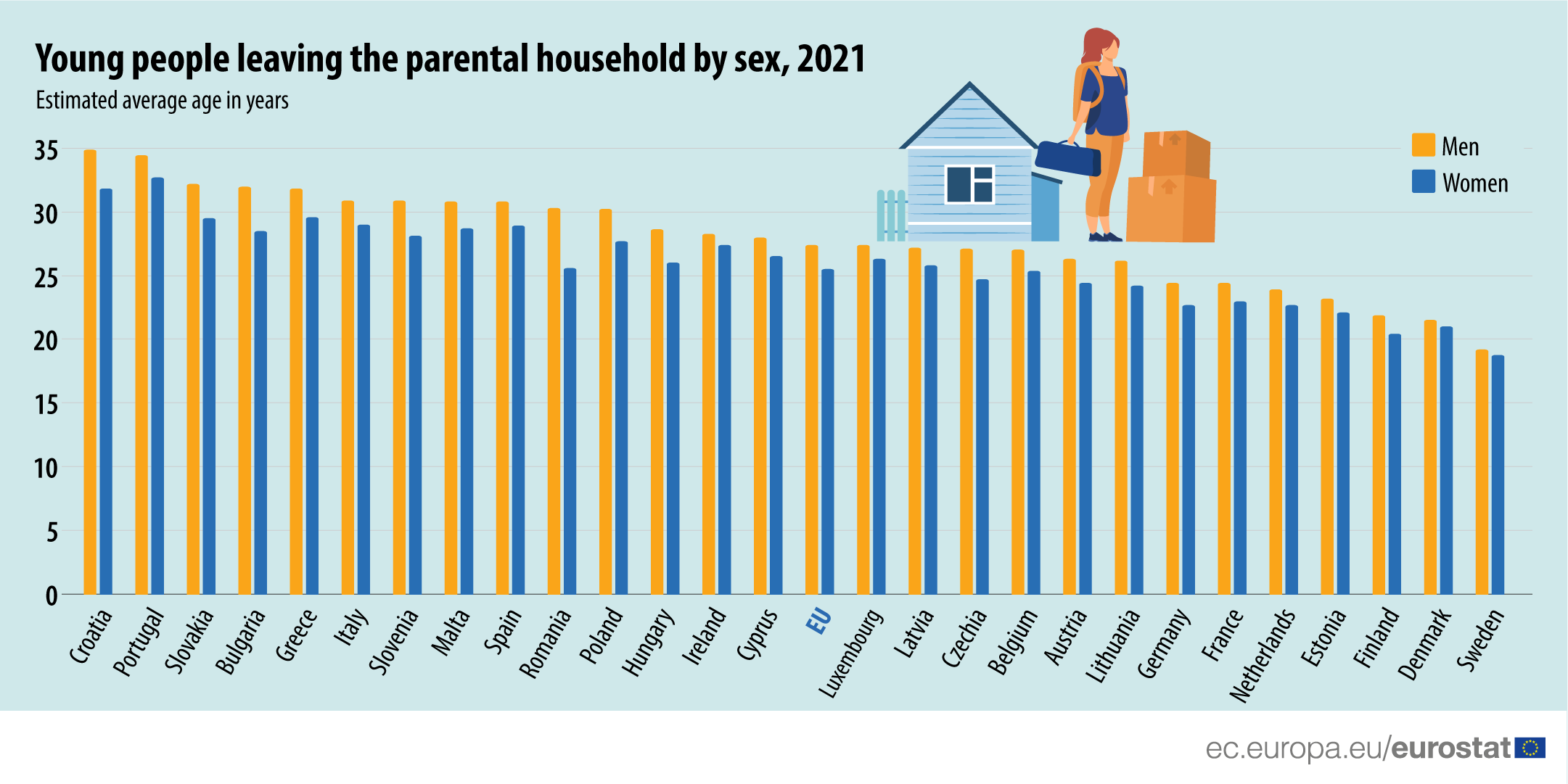 In 2021, across the EU, young people left their parental household on average at the age of 26.5 years. However, this average varies among the different EU Member States.
The oldest average ages, all at 30 years or higher, were recorded in Portugal (33.6 years), Croatia (33.3 years), Slovakia (30.9 years), Greece (30.7 years) and Bulgaria (30.3 years). By contrast, Sweden (19.0 years), Finland (21.2 years), Denmark (21.3 years) and Estonia (22.7 years) recorded the lowest average ages, all under 23 years old.
In most northern and western countries, young people left the parental home on average in their early to mid-twenties, while in southern and eastern countries, the average age was in the late twenties or early thirties.
Source:
Eurostat, 1st September 2022