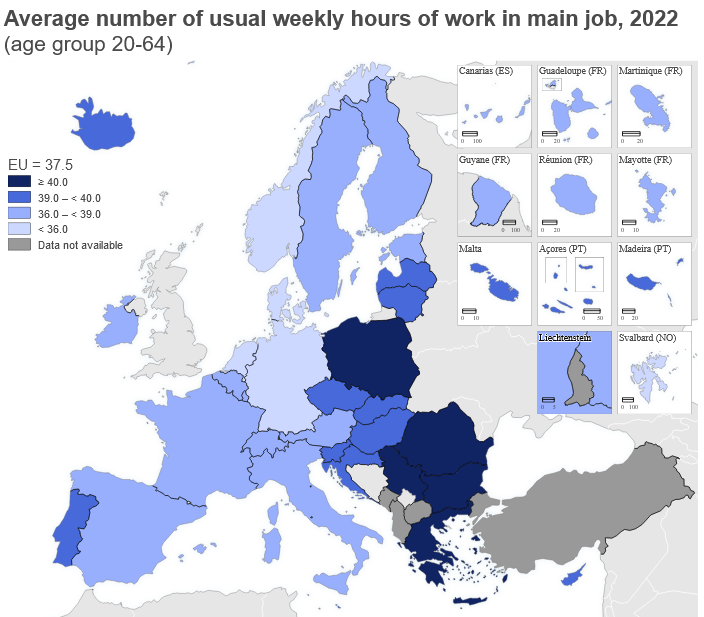 In 2022, the usual working week for people aged 20-64 in the EU averaged 37.5 hours.
Significant differences among EU countries are visible. The longest working weeks were recorded in Greece (41.0 hours), Poland (40.4), Romania and Bulgaria (40.2 both).
By contrast, the Netherlands had the shortest working week (33.2 hours), followed by Germany (35.3) and Denmark (35.4).
Source:
Eurostat, 20 September 2023