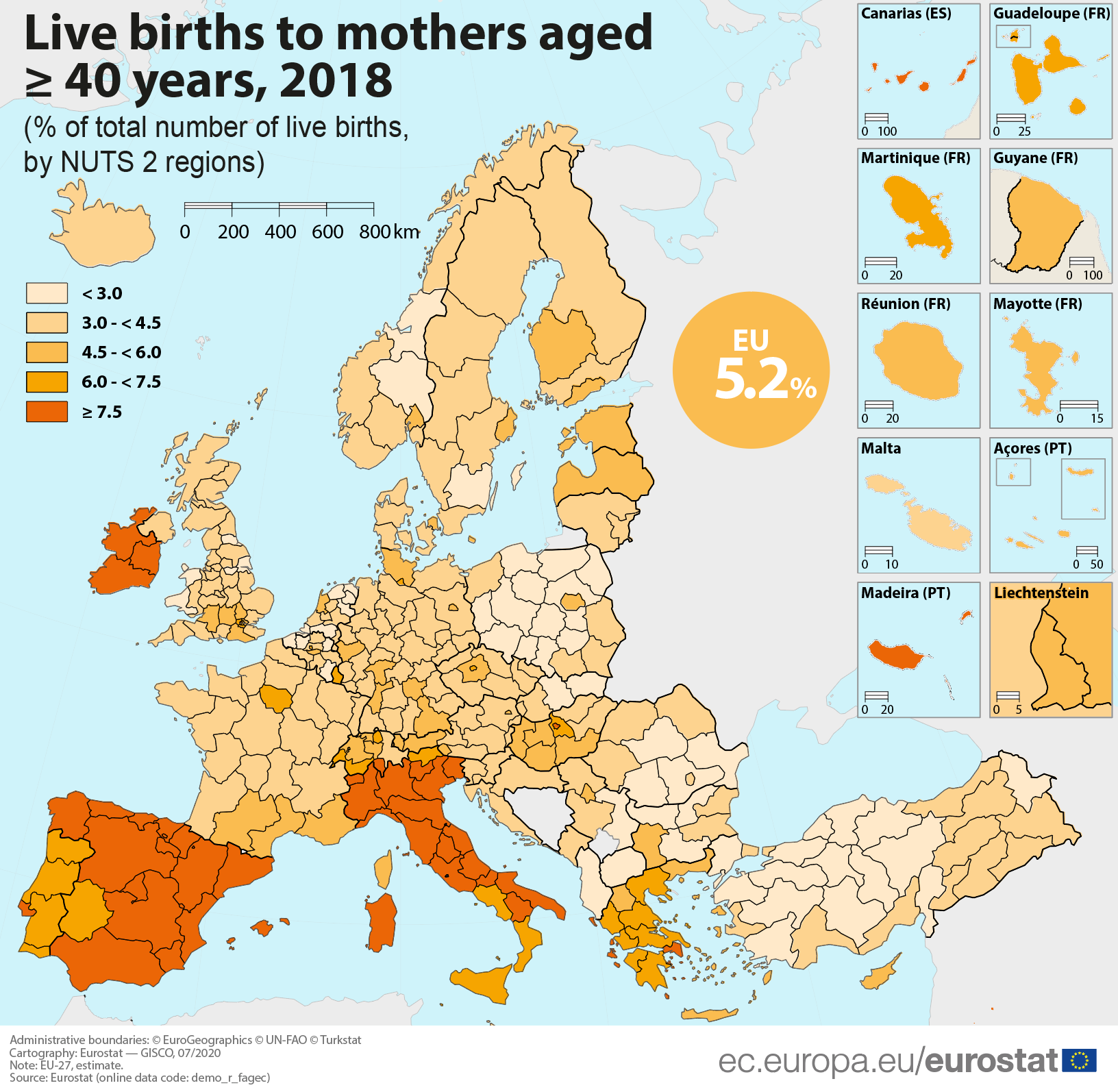 In 2018 there were 4.25 million live births across the EU.
The median age of women at childbirth was 30.8 years, while approximately 1 in 20 births (5.2%) across the EU were to women aged 40 or more.
The EU regions with the highest shares of births to women aged 40 or more were concentrated over much of Ireland, Spain and Italy. High shares were also recorded, among others, in the capital regions of Greece, Hungary and Portugal.
In 2018, the Spanish region of Galicia recorded the highest proportion of live births among mothers aged 40 or more: its share of 12.9% was more than twice the EU average. Galicia was closely followed by the Italian island of Sardegna (12.4%) and relatively high shares were also recorded in two other Spanish regions: Principado de Asturias and Comunidad de Madrid (both 11.7%), as well as Lazio in Italy (11.5%).
Source:
Eurostat, 21 Οctober 2020