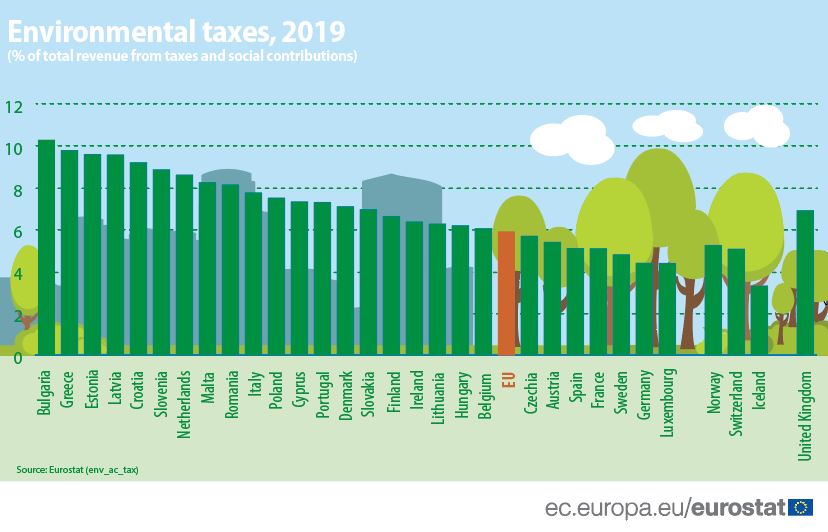 In 2019, environmental tax revenue in the European Union (EU) amounted to €330.6 billion, corresponding to 2.4% of GDP.
The EU environmental taxes accounted for 5.9% of the revenue from taxes and social contributions in 2019.
This share varied significantly across EU Member States. Bulgaria (10.3%), Greece (9.8%), Estonia and Latvia (both 9.6%) and Croatia (9.2%) recorded the largest shares in the EU, over twice as much as Germany and Luxembourg (both 4.4), which recorded the smallest shares.
Source:
Eurostat, 12 January 2021