Back to top
Bio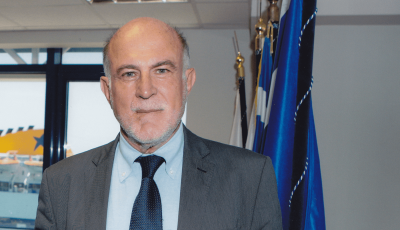 Born in Athens in 1950 in a seafaring family from the island of Sifnos that first began its shipping activities in mid of 19th century in Istanbul and moved to Piraeus in the 1920's.
Studied Economics at the University of Athens and University of London.
George Vernicos has also a continuous and fruitful activity in the social field.
He served for a short period as Deputy Minister of Marine Affairs.
He was elected as councilman at the municipality of Athens. He served as director of GREEK NATIONAL TOURIST ORGANIZATION.
He is member of several Organizations and Chambers that aims to the financial, cultural and social recovery of Greece and the defense of the citizens' rights.