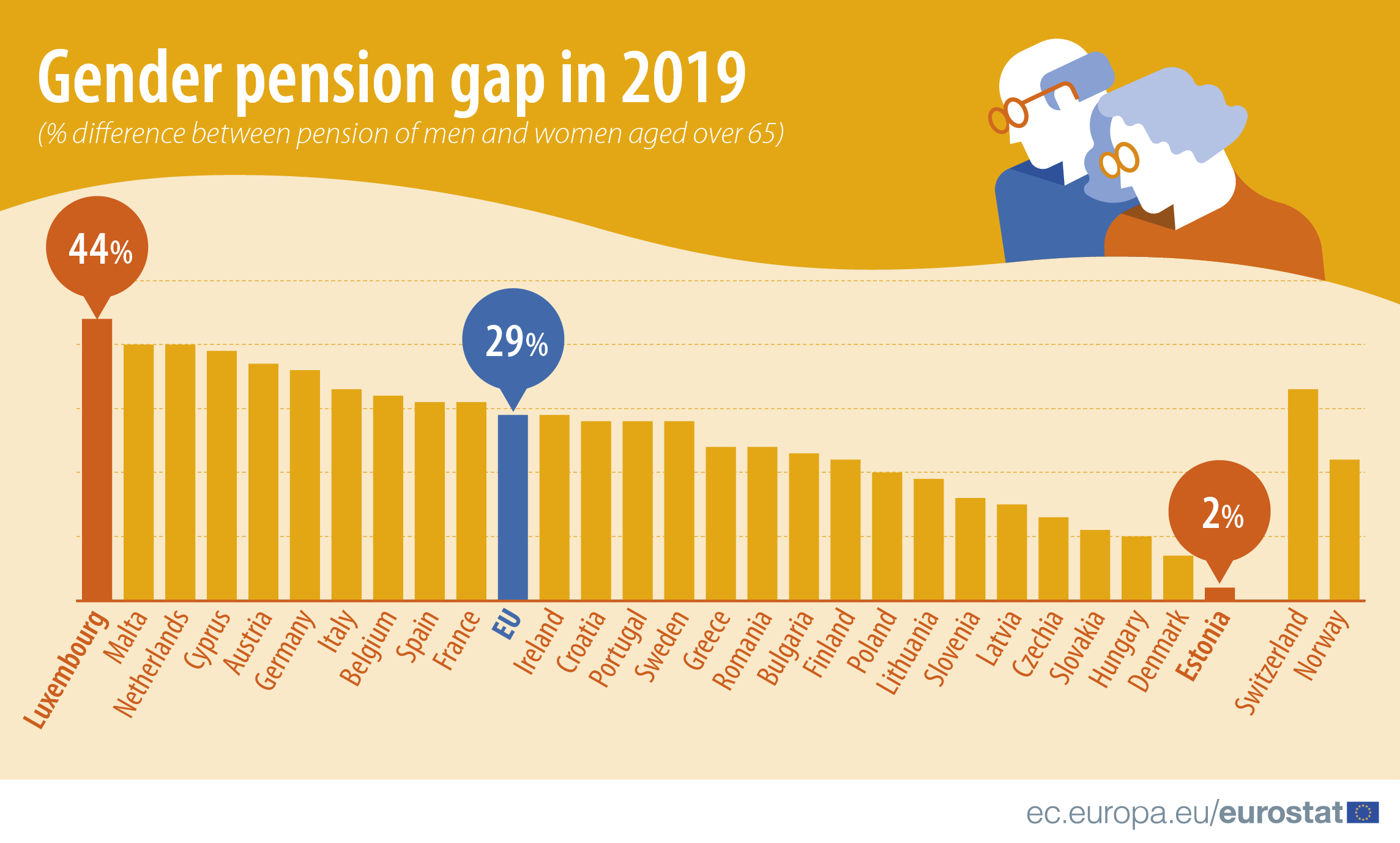 In 2019, women in the EU aged over 65 received a pension that was on average 29% lower than that of men. However, over time the gender pension gap has been decreasing and is now almost 5 percentage points (pp) lower compared with 2010 (34%).
Although women received lower pensions in all EU Member States, the extent of the gap varies widely. The largest difference was observed in Luxembourg, where women aged over 65 received 44% less pension than men. Luxembourg was closely followed by Malta and the Netherlands (both 40%), Cyprus (39%), Austria (37%) and Germany (36%).
On the other hand, the smallest difference in pension income between women and men was recorded in Estonia (2%), followed by Denmark (7%), Hungary (10%), Slovakia (11%) and Czechia (13%).
Source:
Eurostat, 3 February 2021