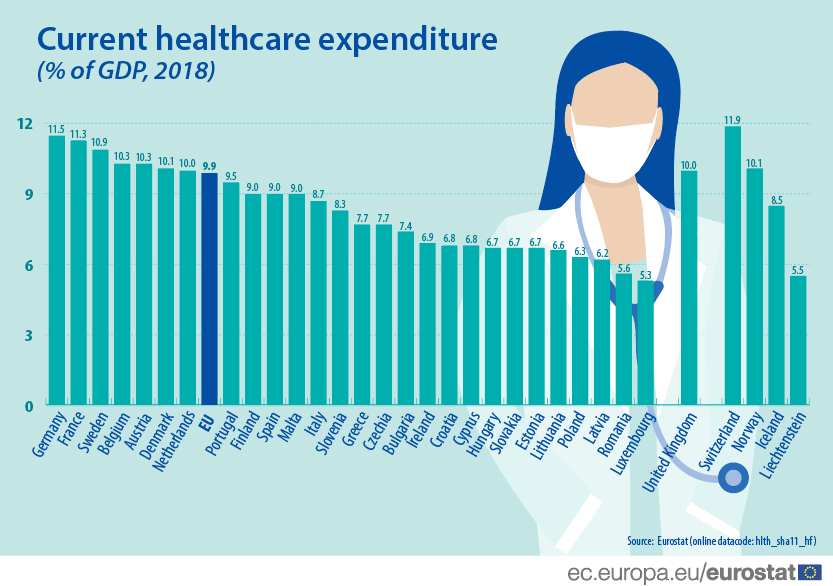 In these times of COVID-19, it is interesting to know how much is being spent on healthcare. The most recent statistics on current healthcare expenditure (public and private) show how this varies across EU Member States.
On average in the EU, healthcare expenditure amounted to 9.9% of GDP in 2018. Among the EU Member States, the largest shares were recorded in Germany (11.5% of GDP) and France (11.3%), followed by Sweden (10.9%).
In contrast, the lowest shares of healthcare expenditure were recorded in Luxembourg (5.3% of GDP) and Romania (5.6%).
Source:
Eurostat, 2 December 2020