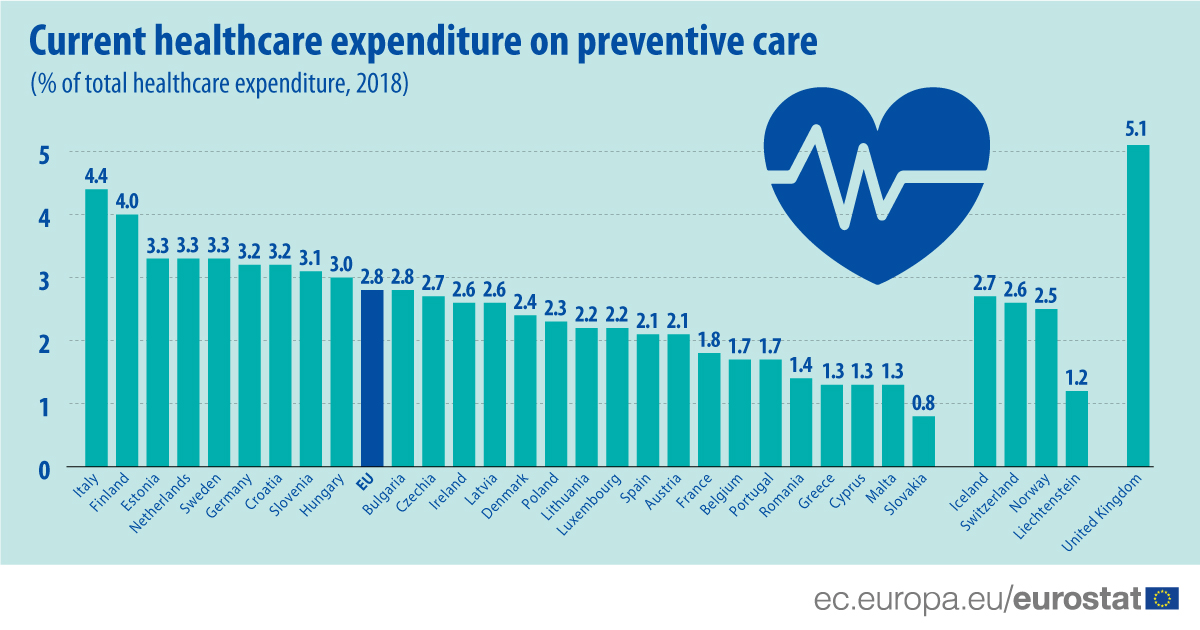 On average in the EU, public and private expenditure on preventive care accounted for 2.8% of total health expenditure in 2018, with highest shares recorded in Italy (4.4%) and Finland (4.0%).
In contrast, the lowest share of preventive care expenditure was recorded in Slovakia (0.8% of total health expenditure), followed by Greece, Cyprus and Malta (all 1.3%) as well as Romania (1.4%).
Relative to population size, preventive care expenditure was highest among the EU Member States in Sweden (€165 per inhabitant), Finland (€152), Germany (€148) and the Netherlands (€146) in 2018, while it was lowest in Romania and Slovakia (both €8 per inhabitant).
Source:
Eurostat, 18 January 2021